About
Write For Us: Fashion, Beauty, Lifestyle, Travel Bio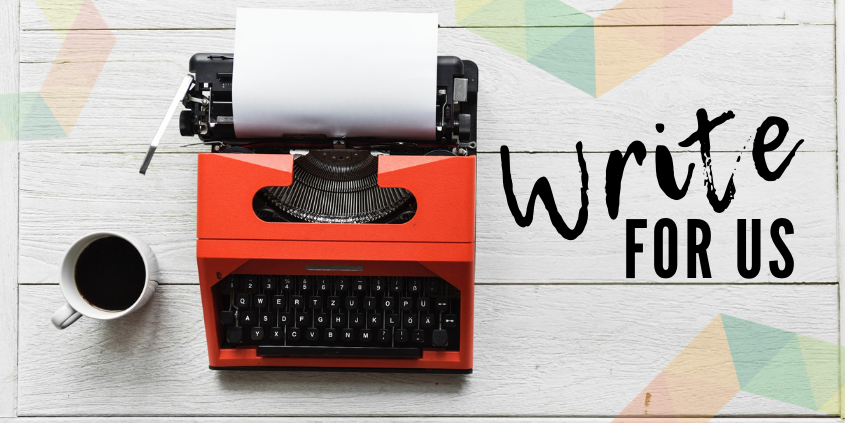 Cranfest is a lifestyle blog. Here we try our best to share interesting and informative articles. And the information that would help our readers to succeed in different fields of life. That's why Cranefest is offering "Write For us" opportunities to all the new and old bloggers. We are looking for some experts that can share their life experiences and knowledge with the masses. Before jumping in and submitting your guest articles to CraneFest, it is important to read the criteria and our requirements below.
Types of Content:
As I mentioned above, Cranefest is a lifestyle blog. We are open to any content that is related to human life and its aspects. That's why we are looking for the content related to:
Business:
Ideas and tips for people who are new in the business world. Share your experiences and marketing strategies that could help others to make their business a huge success. The business industry is a whole new world. So you can write about any aspect that would help masses to establish their feet in this world. If any of you think that their ideas and tips are revolutionary then feel free and Write For us.
DIY- Home Decor:
Home Decoration and renovation is a thing that women love to do. Simple DIY ideas are not only interesting and exciting but they are easy on pockets too. If you have a thing for home decor and you think that your ideas are going to make a difference in the interior design industry then great we are looking forward to your innovative guest articles.
Entertainment:
The entertainment world is huge. Nowadays people are so busy in their 9 am-5 pm routine that we hardly get some time to entertain ourselves. A simple entertainment article sometimes gives a boost to our moods. Writers who have a good sense of humor and have a grip over the entertainment industry, Cranefest would appreciate you all if you "Write For us"
Finance:
Finance strategies, marketing, billing, and other economic aspects if any of you have a strong grip over finance then create a guest post and send it to us.
Food:
Foodies love to explore different food places, and recipes. If you are a foodie and love to share your food experiences then wait no more and Write For us.
Gaming:
All the gaming freaks, share your gaming priorities and experiences with other games here. Write for us and you would get a chance to communicate and interact with some of the best gamers in the world.
Health:
Healthy habits, healthy lifestyle, healthy food, exercise, etc. all the health tips and ideas are welcomed on our blog.
Fashion:
Talk about the latest fashion trends, shopping ideas, and how to save money while fulfilling all the new fashion trends. Write down your fashion ideas and tips and send them to us.
Traveling:
The best places to travel, things to keep in mind while traveling, traveling essentials, traveling food and style, and any other aspect that is related to traveling.
Submission Process:
Cranefest is open for all the guest writers. It's a platform for both new and old content creators. But we have some requirements and a proper submission process. Once you are done with creating your guest post, proofread it twice and thrice. If you are sure there isn't any error and the content is 100% original then feel free to email your article at: Cranefestblog@gmail.com
At our blog, we have a team of editors, whose guest articles go through the proper process of proofreading from the team. If it matches the criteria and formatting, our team will schedule it and will send a final copy to you.
You will also get a URL link, and we would suggest you share this URL link on your social media platforms and with your friends and family members.
Why Should You Write For Us?
Write For Us or guest posting is one of the most successful ways to promote your blog or business. It's a process in which a person creates content for some other website and in return, he gets some benefits. Similarly, if you are writing for CraneFest, you are going to avail the following benefits.
Grow your brand.
Better SEO ratings.
A better platform to promote your content or brand.
Chance to communicate with some of the best bloggers.
Practice writing better for bigger platforms.
Better exposure.
Organic traffic generation.
Build authoritative backlinks.
Get more users and customers.
Better income.
How To Become A Successful Guest Blogger?
Writing a guest post is no less than an art. A great and well-designed guest post can provide you benefits beyond your imagination. If you want to be a successful guest blogger then keep the following important tips on your mind while writing.
Be Original:
The most important thing in guest blogging or any other blogging is to Be original. Create unique content and avoid Plagiarism. Your content should be 100% unique and attractive. Plagiarised content is not only harmful to your image but can adversely affect your brand image as well. So be careful and be original.
Research, Research, and Research:
Research a lot. Visit regularly the website you are writing a guest article for. Make sure to get updates on what's happening on the blog, what is the latest content or the hot news, and people's comments over the type of content. Try to write about the hot topics to get yourself in the limelight quickly.
Proofreading:
Proofreading is one of the most important things in the guest blogging. Remember you are not writing for your small blog this time, but for a bigger platform. So proofread your content 2-3 times before submitting it.