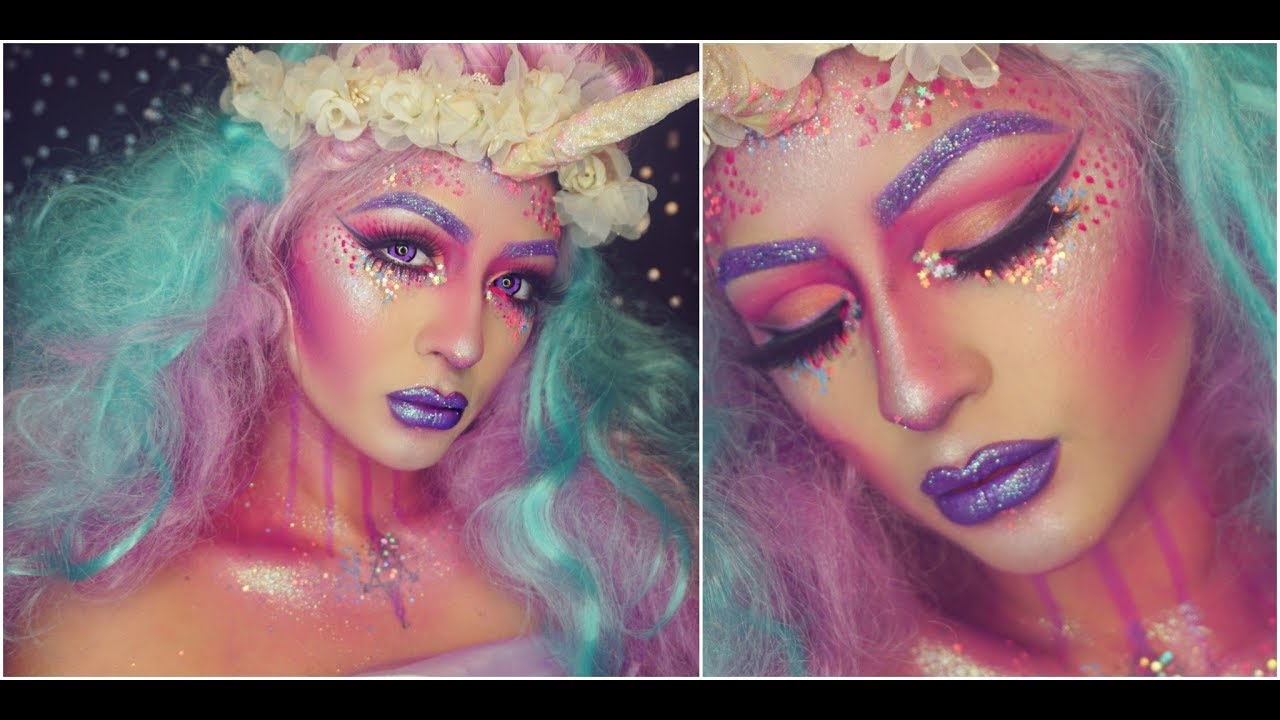 Every morning when I wake up, I see a new makeup trend, a new style that hits the fashion world. The fashion and the makeup industry of this world are so quick, that the makeup trends are changing every passing minute. Yes, I feel like it, there are tons of new makeup brands and makeup products every day that it makes difficult to choose which bets and which is not. Recently, I heard about a new makeup trend "unicorn Makeup" many Instagram and youtube celebrities have already done unicorn makeup, and it looks quite unique and interesting.
If you are a makeup freak, the following are the best 3 easy unicorn makeup for 2023 that you need to try. Let's have a look at them
Monochrome Unicorn:
The monochrome Unicorn makeup look is trendy and classy. It's like a soft glam makeup that is perfect for parties and clubs. Start with using Pastel pink color eye shades with pink lips. The most important thing that you need to focus on is "blending". start-off with light pink and blend it using the Eye Blender Brush. After that, start blending darker shades gradually. For blending the eyeshades be careful about the choice of blending brush. Now start stretching the shadows from the inner corner to the outer one and from outer to the inner one to create a perfect monochrome unicorn makeup look. Sprinkle some glitters under your eyes or create glittery freckles around your nose. Use a monochromic pastel lip pencil for your lips too.
Halo Unicorn:
The next best look that you can create with unicorn makeup is a halo in the center of your eyes. Start off by using a purple eyeshade and strat blending it properly by using good blending brushes. Now take a darker purple shade and strat blending it on the outer corner of your eyes. Now when you are done with perfect blending, take halo highlighter and put it over the top of your eyes. Use small blender brushes to apply halo highlighter. now by using mate eyeliner create some sharp wings. After that take a fan brush and apply halo highlighter on the other parts of the face like upper lips, cheekbones, and nose. At last fill in the lips with glossy nude lip color.
Unicron Wings:
If you are bored with your normal black eyeliner all the time, now is the time to create this perfect unicorn wing look and surprise everyone at the party. Start with the bright pink shadow and apply it all over your eyelid, us eyelid brush for this. Then blend it properly. After that take some vibrant blue colors and start blending it in the inner corner of the eyes. Now sprinkle some glitter particles or star-shaped tattoos on the outer corner of the eyes. Now by using a fine liner brush apply a wing eyeliner carefully. Now use a brow filler brush to highlight and shape the brows.
Try these three magical unicorn makeup looks this year and let us know how do you feel about them.