Models
All You Need to Know About Shantel VanSanten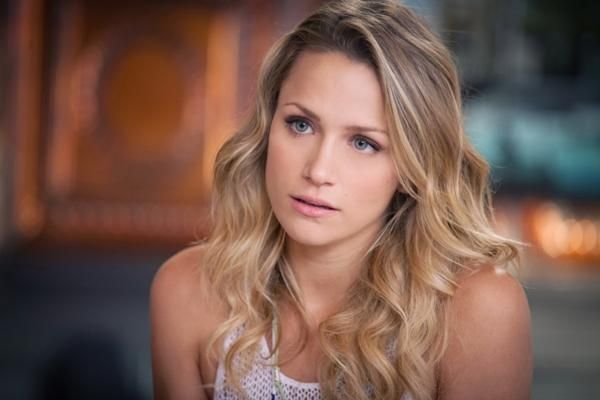 When you know that there is a beautiful actress who is also a model by profession and when that someone turns out to be the gorgeous Shantel VanSanten, anyone would like to know more about her. Hence, we are here to solve your problem by giving you as much information as possible about her. We will be covering different aspects from basics to her career to a bit about her personal life as well. So tighten up your belts and be ready to embark on her journey through our lens.
Basic Info
Well, the heading does say basic but we all know that when it comes to Shantel VanSanten, nothing really can be basic. Anyways, moving on, VanSanten was born on 25th July 1985 in Luverne, Minnesota. Although she was raised in the US, her family is 75% Dutch and 25% Norwegian. She went to an all-girls school (Incarnate World Academy) before finally going to Texas Christian University. She started her career as a model and then pursued acting as well for which we all are truly grateful.
Career
The best way to know someone is to know their profession, and when it comes to Shantel VanSanten, there is so much to explore that one can just not stop. Starting off her career at an age of 15 (yes, at an age when most of us were busy fighting with a friend for some chocolate) as a model and did her debut as a model for Page Parkes Management. Since she had all the qualities of a successful model, she soon featured in magazines such as seventeen and teen vogue as well. It is said that she never planned on being an actor until she took an acting class and realized how passionate she was about it. Well, one can say that she always had the talent and just needed someone to take the veil off of it. In her acting career, she is mostly famous for the legendry TV series; One Tree Hill in which she played the character of Quinn James. However, there are several other projects that she has been a part of, most of them are very successful and Shantel definitely has a part in that success. Some of the projects that could be named right away may include: The Flash, Final Destination, You and I, and For All Mankind.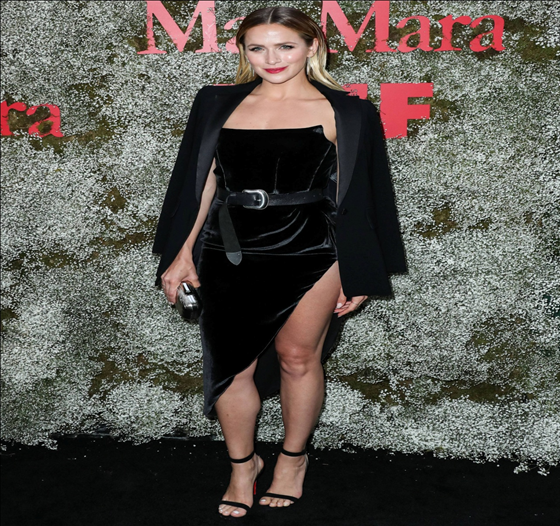 When talking about her career, it is impossible to not comment on how she gets along well with most of her co-stars and is actually really good friends with them off-screen as well. For example, from One Tree Hill only, her co stars Bethany Joy Lotz and Robert Buckley are her best friends. It is also known that she was there in the delivery room when Bethany was giving birth to her beautiful daughter Maria. She even admitted that the bond they share is that of sisters. As far as Robert is concerned, we all have heard about the rumors of the on-screen love birds and most of us wished that it would be true since they have such a nice chemistry, but it turns out that the real reason behind this amazing chemistry on-screen is actually the remarkable friendship bond that they share in real life.
Personal Life
While most of us think of personal life as the love interest of the stars (which is also true and will be included) it also includes other traits that they own. For example; Shantel VanSanten is known well for her athletic skills and perfect body shape. This is because of the fact that she is involved in a number of sports and takes good care of herself. After all, being a model and an actor is not an easy job!
Another less known fact or one should say something that has not been talked about enough is her dressing sense which is also connected with her incredible physique. If you just visit her Instagram profile, you can notice that not just on-screen but in her real life as well, she has an amazing dressing sense, even if she is wearing a simple t-shirt, she knows how to carry it in order to rock that look. With regards to this, one of my personal wishes would be to watch her wear and ace that Harley Quinn Jacket as I am 100% sure that she will carry it in the most appropriate way possible.
And at last, the most important question of all times: who is she dating? Well, the reason that this question is posed towards the very end is because the couple has been open about their relationship for quite some time now and we can adore them through the posts made every now and then. Especially through her boyfriend's profile (Victor Webster) we are in love with this couple and wish them all the best in their lives.
Quick Recap
Born on 25th July 1985 in Luverne, Minnesota.
Raised in Texas but has Dutch Origins.
Started her career as a model at the age of 15 and pursued acting as well.
One Tree Hill is one of her most famous TV Series.
Have amazing friends and a very loving boyfriend; Victor Webster.