Uncategorized
Choosing Between Moving Companies At Different Price Points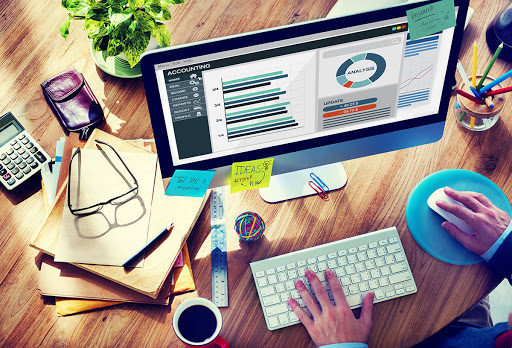 One of the first things you do when you decide to hire movers is to search around for quotes. You might do a Google search, or ask your friends and family, but in the end the quotes that you get will have a lot to say about which one you choose. This can be hard when you are getting quotes that have different price points on them. Then it becomes a complicated game of trying to figure out where the best value might lie. Going with the least expensive option might not be your best bet, and may even end up costing you more in the long run. Here is a quick guide to choosing between moving companies at different price points.
What Services Do They Offer?
The difference in price may not just be a case of a company thinking they are more valuable and trustworthy. It might be that more services are included in the price they have quoted you. If you look at the details, you might notice that one company includes things like packing and unpacking services, disassembly and assembly of furniture, and moving that old grand piano you have, while the other companies do not. If there is a large difference in price, then always check to see exactly what they are offering so you can decide whether there is value in the quotes.
How Many Movers and Hours?
Many moving quotes are based on the number of hours they expect it will take, and the number of staff they will need to do the job in that time. If there's a discrepancy in the prices quoted, then it might be that the companies differ in how many hours or people they think will be required. Make sure to ask them all about that. It could be that one or more of them has or overestimated how many people it will take. You may not be an expert, but by asking questions of all 3 you can get a sense of where an outlier may have made a mistake.
Check Their Credentials
It's unfortunate to say, but if you get a quote that seems too good to be true, then it might be. You should always make sure that the mover you choose is licensed with the state. This will ensure that you are protected in case of damage or loss of your belongings. If you choose a company that is not licensed, then you may pay a lower price, but you won't be protected and you may be dealing with someone who is dishonest. It's never a good idea to leave yourself open to the potential for fraud or theft.
Check Their Insurance
The same goes for insurance. Make sure that your chosen mover has the right insurance to keep themselves, your home, and your belongings protected. By law, they are responsible for your belongings while they are handling them. However, there are different types of insurance and different levels of coverage. Released value insurance is usually included in a quote, and covers only 60 cents for every pound they move that is damaged or goes missing. There is also full value protection, that will cover the entire replacement cost of your items. However, this usually costs extra. If a company wants you to sign anything that implies you are releasing them from liability, then run, don't walk, away from them. 
Get Reviews
While there may be a big difference in price, there may also be a big difference in service. It's important that you do your research to get a sense of how reputable and reliable your possible moving company choices are. For one, you can look them up on online directories and see what the reviews say. You can often see if there are common issues that a company might have, like poor customer service, or a tendency to damage homes and property. You can also check with your friends and family who have recently moved to see if they have any bad or good experiences with moving companies. Lastly, you should always check with your local Better Business Bureau to see if there have been any recent complaints filed against a mover. Weigh all of these sources to get a sense of how trustworthy and reliable a given mover might be. 
Hiring a moving company might seem like a very simple process, but it isn't always. You want to make sure to choose the one that offers a decent price, but that will also do the job well. To balance those things, make sure to figure out exactly what each company is offering, and compare that to the price they are quoting you. That way, you will be able to balance performance and cost and get the most bang for your buck.