Lifestyle
Kyrie Irving: The Artistry of a Basketball Maestro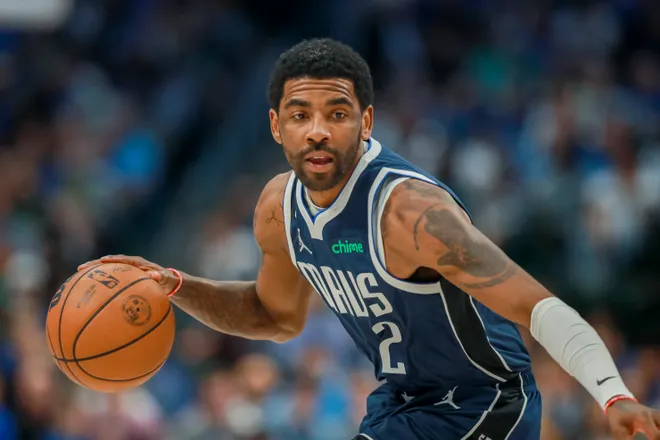 In the realm of professional basketball, few players possess the combination of skill, finesse, and sheer artistry exhibited by Kyrie Irving. With his mesmerising ball-handling, uncanny scoring ability, and unparalleled creativity on the court, Irving has captivated fans worldwide and cemented his status as one of the game's most electrifying talents.
Irving's journey to basketball stardom began in his formative years, where his prodigious talent quickly became evident. As a standout player in high school, he garnered attention for his remarkable handles and remarkable ability to finish at the rim. These skills ultimately earned him a scholarship to Duke University, where he showcased his prowess and contributed to the team's success during his brief collegiate career.
However, it was in the professional ranks that Kyrie Irving truly flourished. Selected as the first overall pick in the 2011 NBA Draft by the Cleveland Cavaliers, he wasted no time making his mark. With his lightning-quick crossovers, dazzling footwork, and an uncanny ability to create scoring opportunities, Irving became an instant sensation, earning the NBA Rookie of the Year award in his debut season.
Irving's skills as a playmaker and scorer continued to evolve, and he solidified his reputation as one of the league's most captivating players. His signature move, the "Uncle Drew" crossover, became the stuff of legend, leaving defenders befuddled and fans awestruck. Irving's ability to navigate through tight spaces, finish acrobatic layups, and deliver clutch shots in critical moments established him as a force to be reckoned with.
While his on-court exploits are awe-inspiring, Irving's impact extends beyond basketball. Known for his philanthropy and commitment to social justice, he has utilized his platform to address important societal issues and advocate for positive change. Irving's active involvement in various community initiatives and charitable endeavors showcases his dedication to making a difference off the court as well.
Despite encountering injury setbacks during his career, Irving's resilience and determination have propelled him forward. His subsequent stints with the Boston Celtics and the Brooklyn Nets have further solidified his status as a transcendent talent, and his partnership with fellow stars has generated enormous excitement and anticipation.
As Kyrie Irving continues to mesmerize fans with his extraordinary skills, his impact on the game reaches far beyond the box score. He embodies the artistry of basketball, infusing creativity, innovation, and a touch of magic into every play. His unique ability to blur the lines between sport and artistry has endeared him to fans and earned him the respect of his peers.
In an era defined by athleticism and statistics, Kyrie Irving stands out as a beacon of skillful artistry and creativity. His performances on the court transcend the game, captivating audiences with his incredible talent and unparalleled style. As the basketball world eagerly watches his next move, one thing remains certain: Kyrie Irving's captivating artistry will continue to leave an indelible mark on the sport for years to come.