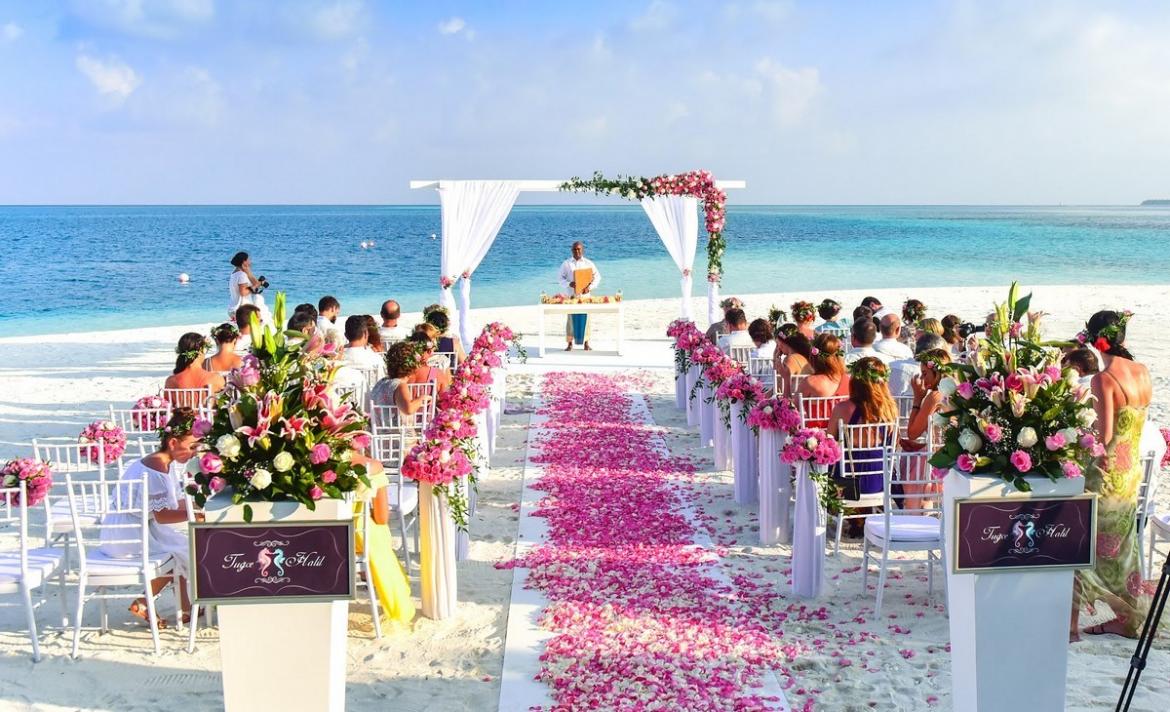 Choosing where to have your wedding is a difficult decision. There are so many beautiful locations to hold it. Don't plan to go too far of a distance for your wedding. Carefully plan everything together and be sure that you don't make decisions alone. This is your wedding after all. Here are the 6 best destinations to have your wedding.
1 – On The Rocks In Rockport, Ma
Rockport, Ma is a beautiful destination for all tourists to gather together and walk up the streets of Bearskin Neck. Many couples have had their weddings here. The views over the water are splendid. It's an easy location to gather the whole family together, take pictures in front of a beautiful sunset, and then go for a hike out on the barge to take more pictures. Make sure to wear the right shoes when hiking over all the rocks. After the ceremony, enjoy some tasty lobster rolls. 
2 – The Beaches of Florida
Florida is a popular place to have a wedding. It's a beautiful destination to walk on the sandy beaches overlooking the ocean. Want to know something cool? Couples can actually get married right in the parks of Disney World! Palm Beach is an excellent wedding destination. Be aware that it's better to get married in the spring rather than in the summer to avoid your wedding being ruined by a drastic hurricane in the months of June-November.
3 – Have The Wedding In Maine
Maine is an excellent destination to get the whole family together for a wedding. Every part of Maine is stunning behind the beauty of nature. Check out spots like Hidden Pond or Spruce Points Inn. Schedule your wedding for the summer months as Maine is cold and snowy in the wintertime. There is always something fun to do in Maine like checking out the thrifty antique stores, exploring museums, and walking through all the scenic views. Turn your wedding into an exciting time.
4 – Gorgeous California Wedding Spots
Everywhere you look in California there is always something fun and exciting going on. Which is why you should plan your wedding here. Have your wedding in exotic locations like Napa Valley, Half Moon Bay, or in San Francisco. The summer months are considered to be the best times to get married. No worries, your guests will have tons of fun activities to keep them busy. Enjoy the sun, wineries, and make memories on this special day.
5 – Getting Married Under The St. John's Bridge In Portland, Oregon
Other than having your wedding on a beach or over a cliffside, you should think about having your wedding in Portland, Oregon. Under the St. John's Bridge. Considered to be a cool wedding destination by couples themselves, it makes for excellent views. Gather the family together for a remarkable day. Weddings can happen whenever couples please, but it's recommended to have a wedding in the warmer temperatures in favor of sitting out in the cold. Explore and make your big day special.
6 – Explore Cedar Lakes Estate in Port Jervis, New York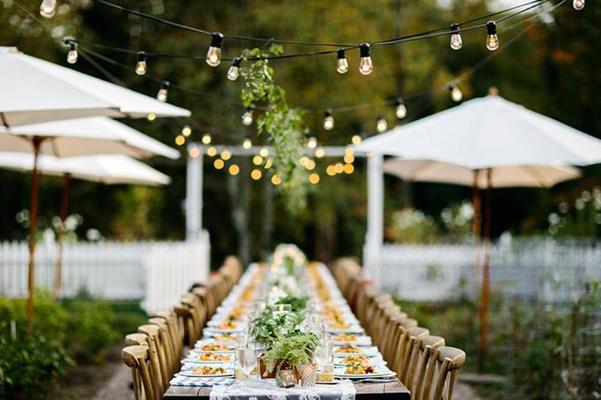 The first thing you think about when it comes to New York is the hustle and bustle of the big city. Now, think about Cedar Lakes Estate, a quiet setting overlooking the lake. Cedar Lakes Estate is a popular wedding destination. The space is big enough to fit a crowd. If anybody is up for a swim the lake is refreshing. Start making your plans now to make this big day special for all to remember.
Tips for International Travelers
Every international travel must have an ESTA to travel to the U.S if they are planning or attending a wedding. Fill out an ESTA long before traveling to the U.S. Before traveling to the U.S wedding, fill out an ESTA a year in advance. Go online to a government official website to answer all the questions for travel ESTA approval. Find out about requirements for your country for an ESTA. Within the next few days, a government official will get in contact with your request. Upon approval, you will be permitted to travel to the U.S for a 90 day period. Don't stay in the U.S over the limited time or traveling privileges will be revoked.
How to Check Your ESTA Status
Before traveling to the U.S on another trip, contact the government to make an ESTA check and see if you are still eligible. Be aware that not every ESTA application is approved by the government. Some reasons include traveling over the number of days that you were told to travel. Fill out an application well in advance so you won't have any problems before the travel date. After filling out an ESTA the first time, check that you still have the privileges for travel to the U.S. Take all the documents needed to the airport to travel to the U.S. International weddings are tough to get the family together. That's why you should check for ESTA approval well before making wedding plans